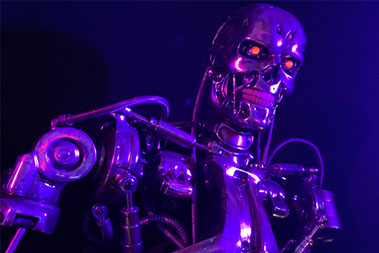 Screen-used Arnold Schwarzenegger costumes, endoskeletons, and effects heads are among items displayed from the "Terminator" film series.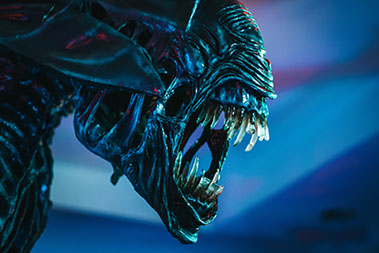 See a plethora of screen-used Alien costumes and props from 1979 to present day.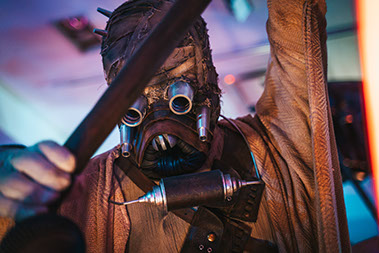 Original helmets and costumes from the "Star Wars" Original and Prequel trilogies are on display.
See a historic selection of Batsuits ranging from Michael Keaton to Christian Bale, along with original Penguin, Catwoman, Mr. Freeze & Joker costumes.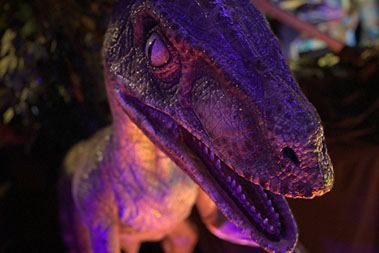 Our incredible "Jurassic Park" collection features original, screen-used T-Rex heads, raptor stunt suits, raptor puppet heads, and more.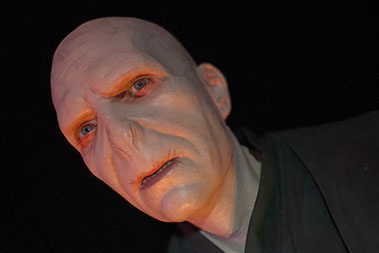 View our costume and props display from the "Harry Potter" film series.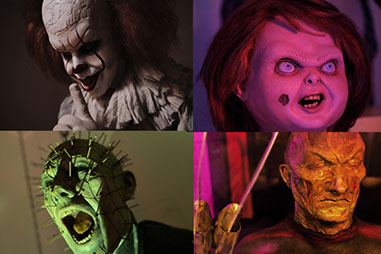 Screen-used costumes and props from "Nightmare on Elm Street", "Friday the 13th", "Child's Play", "It", "Phantasm", "The Thing" & "The Shining" are just a few of the pieces in our amazing Horror collection.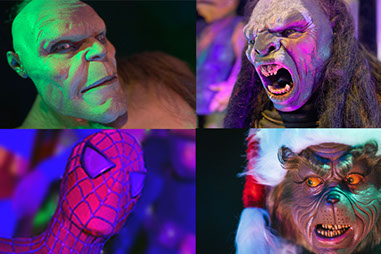 See original Spider-Man, Blade, Wolverine, Superman & Hellboy costumes along with Screen-used pieces from "Lord of the Rings", "Mortal Kombat", "The Grinch", "The Mask", "Edward Scissorhands" and more!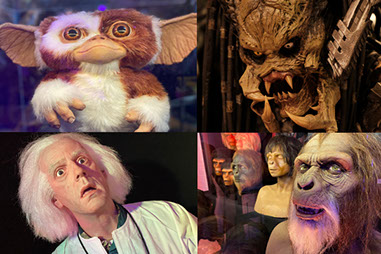 Don't miss our expansive Sci-Fi collection, including artifacts from the "Predators" "Gremlins" and "Planet of the Apes" franchises, plus "Independence Day", "Back to the Future" "Men in Black" & "Mars Attacks".
GET TICKETS